About Aaron York Lynch
Posted: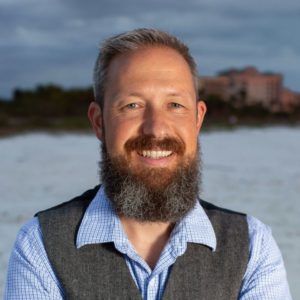 Hi there! Thank you for checking out my website and reading a little more about me. I have been helping people like you buy, sell, and invest in real estate for nearly 20 years.

The most important thing to know about me is that I build high trust relationships with my clients, use all my experience and contacts to help them any way possible, and go above and beyond what is asked of me to create a great experience for every client every time.

I LOVE real estate, and I really enjoy helping people make sure they get all the benefits they deserve when buying, selling, or investing. I am a big believer in real estate education and have experience in buying, selling, investing, 1031 exchanges, FIRPTA, residential, commercial, multi-family and buying real estate with self-directed IRAs.

I LOVE Southwest Florida and all it has to offer. From beaches to boating and golf to amazing restaurants and food, I enjoy it all. The weather, the people, and even the snowbirds. Southwest Florida is my home.

If you're considering buying, selling, or investing in Southwest Florida real estate. Get in touch with me today. There is no reason to wait to start the conversation, even if you're not quite ready. You probably have a lot of questions and need to do some things to prepare. I can answer those questions and put you in touch with the right people to make sure you are in the best position possible when you're ready.