Avoid Disaster Buying New Construction
Posted: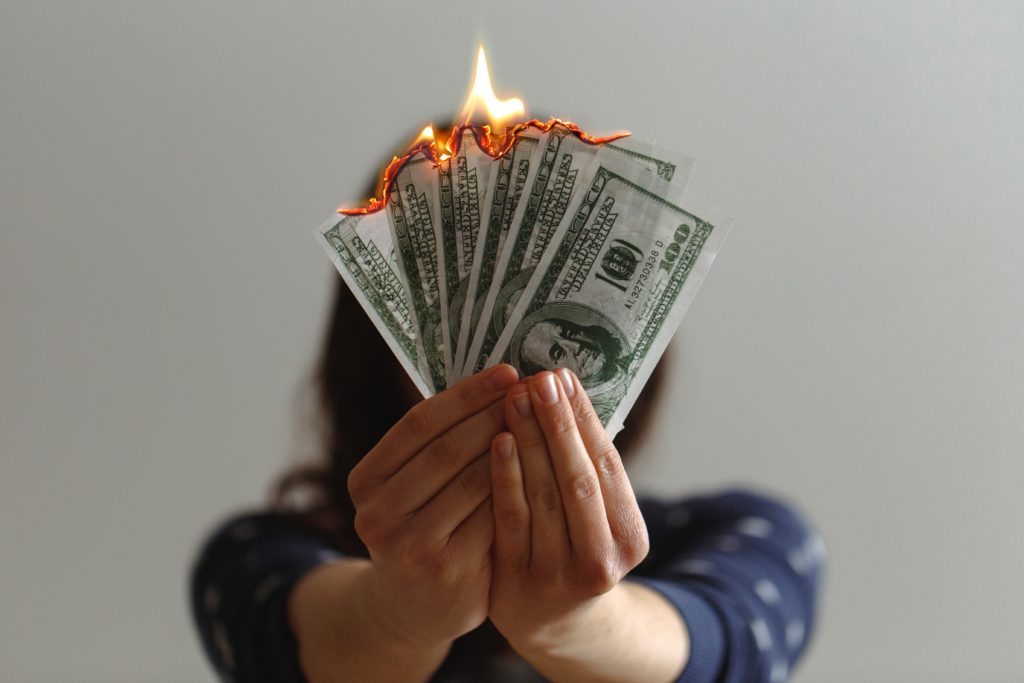 Are you thinking about buying a new construction home? It's very exciting and can be a great experience if you ask the right questions and stay involved in the process. It's a big undertaking and a lot of decisions have to be made.
Here is a list of questions I've put together over the years to help my clients get the best price and terms and avoid any surprises.
1. Can I have my Realtor help negotiate terms?

The answer here, of course, is yes. Be leery of communities that try to steer you away from using a Realtor. A Realtor will help you ask these questions and clarifying follow-up questions so you can focus on the fun stuff. I highly recommend working with a buyer's agent on new construction homes. The builder pays the Realtor and they will help you get the best deal, the best terms, and make the process much easier.
2. Are there any move-in ready homes available?

Often, builders will have homes that are finished and ready to move in. Sometimes these are homes other people have not been able to close on and will have incentives to sell quickly for the buyer and the buyer's Realtor.
3. What is the reputation of the builder? Is there any pending litigation? Legal problems?

You should be able to do a quick Google search for the builder's reputation and reviews. Watch out for builders that have a reputation for poor construction quality and cutting corners.
4. What are the names of other communities you've built? Past clients I can talk to?

If it's a smaller builder or one known locally, visit a few of the neighborhoods or homes they've built in the past. Ask if they have any past clients you can talk to. Specifically, ask to speak with someone who had some trouble with their home, and the builder fixed the issue.
5. How many total homes are being built? How many are done? How many left?

If the community is fairly new, you're going to deal with a lot of construction traffic and noise for a long time. The benefit however is that prices are typically better and incentives more abundant early in the process. In fact, if you're not moving right away, you may be able to buy a model and have the builder lease it from you.
If the community is nearly sold out, you'll pay a little more than the early adopters, but the incentives should still be good. In addition, you won't have to put up with much construction traffic and the HOA may have already been transferred to the residents.
Bonus note: Find out the fiscal year-end for the builder. They like to sell and close as many homes as possible prior to year-end and may be willing to give a better deal at the end of the month, quarter and fiscal year. (Hint: It's typically the end of October or November)
6. What incentives are you offering right now?

It's ok to ask. What are they willing to offer you so that you'll buy a home. If you're going to buy one, you might as well get all of the perks. Knowing what's important to you going in will go a long way. Tell the salesperson what you want, they might be able to get it for you.
7. What is included in a home purchase? What's extra? What are the standard finishes? Is the lot extra? Upgrades?

This is the big question. What do I get and for how much? Some builders have very straightforward options and some are fairly complicated. My recommendation is to design the home that you want and find out how much it is. Then, eliminate some of the things you can change easily later to get the price you're looking for. If it is too complex or they won't give you a straight answer, go somewhere else.
8. Is the home fairly customizable or more structured?

This is a similar question but framed a little differently. What are my options? Are they limited or fairly unlimited? What can I change and when can I change it? How are changes handled?
9. What are the benefits of using your lender vs. my own? How about cash?

Most builders have a preferred lender that will offer incentives like $5000 paid toward closing costs. Be sure to compare the total cost to that of your bank or preferred lender. Many times, even with the incentives, your preferred lender is still competitive or priced better. Builders also offer incentives to cash buyers on some of the title fees and closing costs.
10. How long has it been taking to finish a home?

Whatever the answer is assume it will take the longest answer they give you. If they say 6-8 months, plan on 8 months. You can update your timeline as construction progresses. Always add at least a month to whatever they tell you. Many home builders include a clause that gives them up to 2 years to finish the home.
11. Can I do a home inspection prior to closing?

The answer is yes. They may try to talk you out of it. They will offer a final walkthrough, but if you are not trained in home building or what to look for, you will miss things. Have a professional inspector look through the home and submit a complete report. Ask the builder to repair and complete everything on the list. Getting repairs done after you move in will be more difficult than before closing.
12. What fees will I be responsible for at closing?

Closing costs and fees are higher on new construction homes. In addition, the builder typically has the buyer pay for things like title insurance, doc stamps and more. Sometimes these are negotiable AND if you pay title insurance, you may have the right to choose the title company.
13. Who will I be in contact with and how often during construction?

Get the contact information of the salesperson and the project manager. You'll need someone to hold accountable and keep on track during the building process. They will probably promise to send you pictures every week and then probably won't. Regardless of what they say, you and your Realtor will want to stay in touch to check on progress.
14. What title company do you use? Can I use my own? Can I use an attorney?

Sometimes it's easiest to use the builder's title insurance company. They work hand in hand with the builder and will be more flexible than typical title companies. However, don't be afraid to send everything to an attorney to review for you. Even if it costs you a couple thousand dollars, it may save you much more than that.
15. What kind of warranties come with the home? How do I use them? How long are warranty issues taking?

A home warranty is only as good as the company who gives it. Many builders offer a 1-year total warranty and 10-year structural warranty. Be sure the home is in near perfect condition when you move in so you don't have to use the warranty. It's easier to get the builder to fix something before closing than after. That being said, definitely understand how to use the warranty and how long warranty repairs are currently taking.
16. Can I purchase my own appliances, lights, etc and install them after closing?

Many times the answer is yes, however it may not save you much money to do it this way. Many of my buyers take the most basic package and sell it after closing and then install new appliances and lighting.
17. How much are the HOA fees and how often are they due? What's included? Does that cover a reserve? Do you expect the fees to go up after the community is turned over?

At some point, you will receive a budget. Be sure that the budget looks realistic and includes reserves for replacements. The last thing you want is to move in and then have the HOA fees to double.
18. Is the property in a CDD (Community Development District?)

A Community Development District is a way for developers to get money to build a community and have the future buyers pay it off over time. This extra cost can be significant and will be added to your tax bill. There is a portion that gets paid off eventually and a portion that will continue indefinitely. Be sure to ask for all one-time expenses and all recurring expenses. Builders are required to disclose all of this information and I recommend that you read and understand what each one is.
The benefit is many CDD communities are gorgeous and well maintained. The downfall is you pay a bit more with your taxes. Just be aware ahead of time what you're getting into.
19. How often will I have access to the home during construction to check progress, take measurements, and keep an eye on construction?

Find out upfront how often you're allowed to visit the property. If you develop a good relationship with the salesperson and the project manager, they will allow you to visit quite often. Typically their only concern is safety, so be sure to follow the guidelines to keep you and your vehicle safe. I can't tell you how many flat tires I've gotten on construction sites.
20. Are all of the amenities built and ready for use? If not, am I paying for them even though I can't use them?

Most builders will offer a zero or low HOA fee until amenities are built. Find out what's included in your HOA fee, how much they're estimating for each item and what you'll get to use right away. If it were me, I wouldn't want to pay for something I wasn't using.
21. Can I have my attorney look at the contract? Is there a cost escalation clause? Under what circumstances can you cancel the contract or make changes?

Again, I highly recommend that you have your attorney look at the contract and everything you get from the builder. Many builder contracts are over 100 pages long and include things you might not be thinking about. It's ok to go slow and get more than one set of eyes on everything. Don't let anyone rush you through this process. Note: You have a few days AFTER you sign any contracts to rescind. If you feel you need to sign ASAP you have a couple of days to have your attorney review everything.
22. What are the rules and regulations in the community? Pets? Fences? Pools? Etc.

Be sure you know ahead of time if you can have your pets, pickup truck or fence. Many HOAs have rules and regulations you may not be expecting. Get these early in the process.
23. Under what circumstances can I cancel the contract? Poor construction? Financing?

This is probably a question to ask your attorney. The contract will dictate the circumstances and your salesperson may not know. Be sure you know how things can change and for what reasons you can back out. There are penalties and consequences that can be avoided if you're clear upfront.
Based on my experience, these are some of the best questions to ask. Be sure to print this list and add a few of your own. What questions would you ask?