Personal Update October 2020
Posted: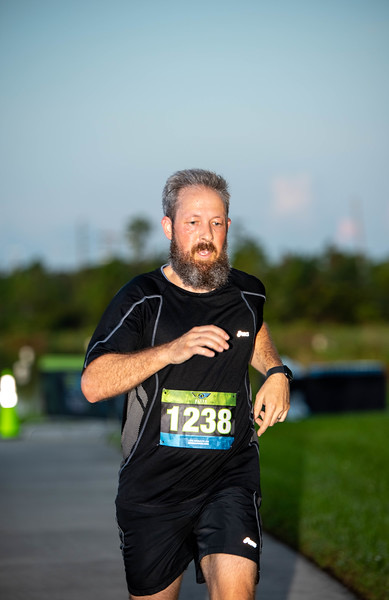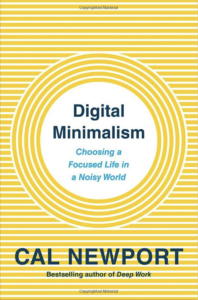 I really enjoy writing, so I have decided to put together a monthly update to let you know what's going on in our world.
I recently took a break from social media and the time it gave me back is extraordinary. I have decided to keep social media and email off of my phone in exchange for deeper connections like meeting in person for lunch or coffee. I am going to use the phone instead of texting to catch up and learn more about my friends and maybe even send a few emails back and forth which allow for a little more depth and nuance.
If you're reading this, I hope that you'll respond and schedule a coffee, lunch, phone call or send me an update of your own. I'd love to learn what's going on in your life. It helps me feel human.
If you're interested in a great book, check out Digital Minimalism by Cal Newport.
Here's what's in today's update. A little about me, my wife, my kids, my friends, my work, and my dog. I don't know that you want to know all of it or any of it, but feel free to skip around or let me know if you want to hear about anything specific.
My goal with this monthly update is to stay connected to the people I know and love. If you'd like me to send it to you by email, message me and let me know.
---
A little about me

Most of you know a lot about me, but for those who don't, here's a little background. My full name is Aaron York Lynch. York is my father's and oldest brother's first name. I am one of 5 children, the second from the youngest. In order from oldest to youngest, the names are York, Keith, Nichole, Aaron, and Cody. My parents are York and Nora Lynch and in addition to 5 children, they have 17 grandchildren, and four great-grandchildren. And they're only in their 60s!
I grew up moving around the country but spent most of my life in Grand Blanc, MI. From the middle of 2nd grade until I graduated High School we lived in the same area. Once I graduated, at 17 years old, I moved to Broken Arrow Oklahoma to attend Bible College. That's where I met my wife, Sarah. That story and the rest from then until now is for another day. But basically, we finished school, moved back to Michigan, followed my parents to Florida, and have spent the majority of the last 20 years here in SWFL (with a few short stints in Arizona, Washington, California, and back in Michigan) .
Perhaps I'll share the rest of the story another time.
---
As for this past month, October, here are a few things interesting things that happened
A weekend "away"

My wife, Sarah, and I made a commitment to keep dating each other after we were married. We've done a pretty good job of keeping that commitment by having date nights every Friday night. Sometimes we go out and sometimes we order take out and watching Netflix (especially lately). Regardless, we still date each other. In the last couple of years we've decided to get away once a quarter for a weekend. This month we decided to get away by staying home and sending the girls to Grammy and Grampy's house. When you live in Southwest Florida, you're only 15 minutes from vacation at any given moment.
So, we watched the sunset at the beach, ordered Indian food, and watched our favorite Hulu binge, A Handmaid's Tale. Sarah stuck with her half marathon training plan and ran 8 miles on Sunday morning, while I slept in a little.
We're looking forward to our next "get away" and can hopefully get out of the house this time. If you know any great getaways within driving distance of SWFL or even in SWFL, let us know. We're always looking for new places to explore.
---
College Bound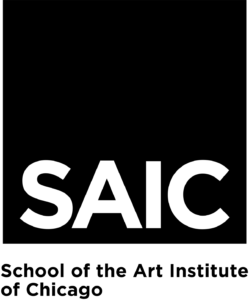 October brought with it the opportunity to fill out the FAFSA – Free Application for Federal Student Aid – for our college bound Senior, Hannah. She has attended an art school the past four years and has been preparing her portfolio to send out to the top art schools in the country (read "most expensive art schools in the country"). This list includes The School of the Art Institute of Chicago (SAIC), The Rhode Island School of Design (RISD), Savannah College of Art and Design (SCAD), and Ringling. My preferred choice is Ringling since it's only 90 minutes away and would be completely covered by the Bright Futures Scholarship that Florida awards and for which Hannah qualifies.
Thankfully, Hazel is a freshman in high school and we won't have to think about college for a few years. Although, she's already enrolled in Bonita High School's FGCU Collegiate Academy program which allows her to dual enroll at FGCU her Junior and Senior year and receive up to 60 college credits.
---
Running and Running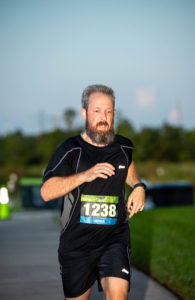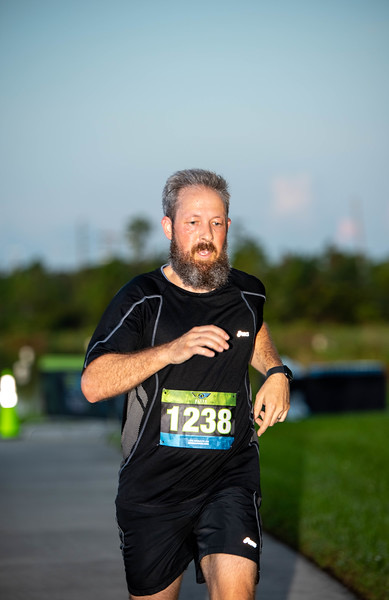 As I mentioned before Sarah is training for the Naples Half Marathon coming up on January 17th. I have also been training for this half marathon, although I recently took a week off to recover from a minor, unrelated, injury. We are about 12 weeks away, and are running about 22 mile a week right now with some weight training between runs. If you're interested you can follow us on the Strava app and we'll follow you back. It's a great way to stay accountable and track your progress whether cycling, running, swimming, or working out. My goal is to run the half marathon in under 2 hours, which is about a 9 minute 9 second per mile pace or less.
Running is relatively new for me. I used to loathe it and joke that I wouldn't run unless someone chased me. But after 10 years of running, my wife has inspired me, and I have become addicted. I started with a Couch to 5k running app, moved on to couch to 10k, ran both a 5k and 10k and now I'm training for my first half marathon. This will be Sarah's second and I'm excited to run it with her.
We both ran a 10k in October and placed 3rd (me) and 4th (Sarah) in our age/gender category. And if you think we're crazy, we won a free beer glass, so there.
---
Real Estate
The real estate market has been busy recently. It took a pretty big hit back in March and honestly I am still recovering from the downturn. September and October were record months in Florida and I'm hoping for a busy season, November through May.
It's been tough working from home. I don't know if you've had to do the same, but I'm ready to be around people again. I'm hoping to work out of the Two39 Work co-working space, and perhaps the SWFL Inc space as well. Both are great organizations.
Two39 Work is a co-working space, along with executive suites, and a tech incubator. There are a lot of great tech companies that work out of the space. SWFL Inc is actually a re-branding of the Bonita Springs Chamber of Commerce. They now have a free basic membership to help more small businesses get where they need to go.
I'm grateful for all of the people who have sent me referrals these last few months. My business is picking up and starting to stabilize a bit. If you know anyone thinking of buying, selling or investing in real estate, feel free to give them my name. I promise I'll take great care of them.
You can learn more about Work239 at https://www.two39work.com/
You can learn more about SWFL Inc at https://swflinc.com/
---
Beans the Dog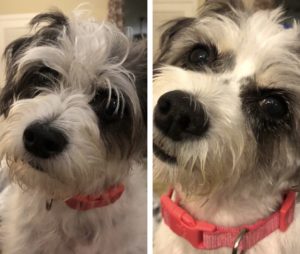 Beans is our 5 year old mixed terrier that we rescued from the Naples Humane Society. She has a broken coat (long and short hair) which makes her look extremely fuzzy and sometimes homeless. We found a great new groomer this month at Woof Gang Bakery and Grooming in Estero, and they did a fantastic job with her difficult coat. We've had some bad experiences in the past at other groomers and this was by far the best.
I highly recommend both the Naples Humane Society and Woof Gang Bakery and Grooming.
https://woofgangbakery.com/
---
The Harry Chapin Food Bank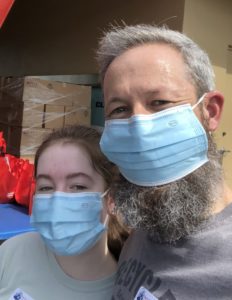 One of the qualifications for the Bright Futures Scholarship is to get 100 volunteer hours. In addition to the volunteering she's done at the school like being the Vice President of the National Art Honor Society, Hannah needed some additional hours to hit 100. We decided to volunteer together at the Harry Chapin Food Bank.
I didn't know this, but thousands of volunteers feed the hungry and package food every week at locations throughout Southwest Florida. We're looking forward to our first assignment this Saturday in Naples. If you're interested in volunteering or donating, check out https://harrychapinfoodbank.org/ .