Update November 2020
Posted: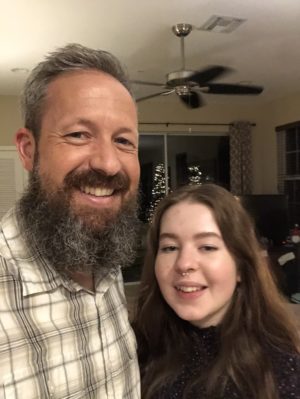 It's been an interesting month here in the Lynch household. Our oldest daughter turned 18, Sarah and I ran a collective 205 plus miles, and I enjoyed my first vegan Thanksgiving.
But, of course, that's not all…
We've been working on rehabbing a home, I participated in no-shave November (haha), and we've (mostly) stuck to getting up at 5 am.
The 5 am Club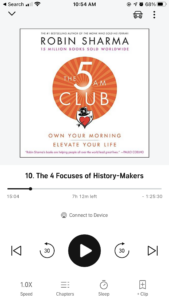 A few months ago I read a fascinating book by Robin Sharma called the 5 am club. It's a simple story, but the point hit home. About halfway through the book, on Tuesday, July 7th, I decided to take on the challenge of getting up at 5 am. Sarah joined me and we've been starting our day at 5 am ever since. Occasionally, we'll sleep in until 5:30 or 6 if the girls are off school or for a holiday, but the discipline has stuck for almost 5 months now, and some days I wake up around 4:45 without an alarm. It has helped us get a jump on our day including running which can take up to an hour or more during the week. It's been a great discipline to learn and somehow coffee tastes better early in the morning.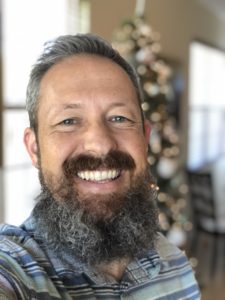 No Shave November
I obviously participated in No Shave November this year. And October. And September. In fact, I haven't shaved since November 2017 when one of my closest friends passed away unexpectedly. He had a fabulous red beard and had convinced me the year before not to shave. I grew a patchy neckbeard in 2016 that I shaved off as soon as I could. In 2017 I decided to keep it as a tribute to him. And somehow over the next 6 months, it became almost as nice as his. And so, I continue to wear this long beard as a tribute to him. It reminds me every day of his love for me and the people who were fortunate enough to call him friend. Now, any time I see my beard or see someone else with a nice long beard it reminds me to love unconditionally. We call it loving like the Bishop.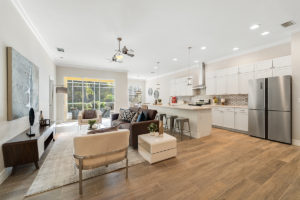 Flip That House
Buying, rehabbing, and then reselling a home is a little more complicated than they make it look on television. But we took on a home in Bonita Springs this past month and it turned out beautifully. The neighbors have raved about the improvements and we've had a few dozen people look at it already. If you have any golfing friends who want to live in Bonita Springs, this is the perfect place for them! Or come to an open house!
Click here for more information
You're a Vegan?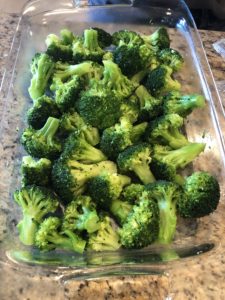 When I first decided to start eating vegan it didn't go very well. It lasted for about 3 weeks and I was crazy tired. And then the next time, a little longer. My wife, Sarah, was vegetarian when I met her, converted to eating meat for a while (to please me), and then went full vegan over a year ago. She even survived Thanksgiving with my family last year without eating any meat or dairy (which is a feat). Her commitment, along with Scott Jurek's book Eat and Run, and the documentary "Game Changers" inspired me to stick to it starting in early 2020. I have been vegan ever since (with the help of some b12) and this year my mother made about 50% vegan dinner for Thanksgiving. So, shout out to Nora for vegan sausage gravy and biscuits (breakfast), stuffing, and pumpkin streusel pie (among other things) and to my wife Sarah for vegan broccoli casserole and the giant pan of roasted veggies.
Comment below if you'd like any of the recipes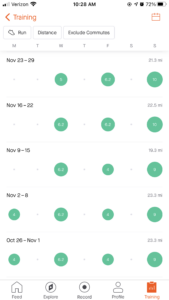 Running Update
There are 7 weeks until the Naples Half Marathon. My goal is to run a sub 2 hour half marathon which is right around 9 minutes per mile for 13.1 miles. Sarah and I are going to run it together. This will be my first time and her second. We've been running about 20-25 miles per week in training and will increase our mileage until about 2 weeks before the race when we'll start to taper off a little. In November, Sarah ran 110+ miles and I ran about 95 or so.
I only started running about 2 years ago and started with an app called couch to 5k or C25k. I ran/walked about 5-9 miles per week. I never planned to do a half marathon, but fast forward 2 years and I'm actually looking forward to it. In fact, I'll take a two-week break after the half and begin training for a full marathon. Who knows after that? Maybe an ultra?
Makes sure to register if you want to join us for the Naples Half!
We Have an Adult Daughter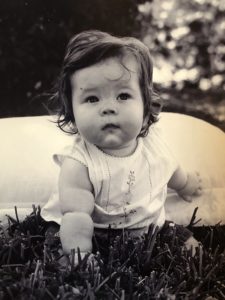 It's pretty weird to say that I have an adult daughter. I knew this day would come but man it was crazy fast! She had a great birthday! We rented out our community clubhouse and her friends and favorite sister came and played giant Jenga, Mario Kart (thank you Cody for the extra Switch remotes), and ate a custom ice cream cake from Publix. Who knew Publix would make me a custom vanilla cake and strawberry ice cream cake with buttercream frosting for $25? I can't believe how quickly time has passed. My youngest will be 18 in less than 4 years!
Those are the highlights from our November. I'd love to hear how yours went. Feel free to message me, call me, or better yet let's get together for some coffee. I'd love to catch up.
Talk to you soon!
Aaron